OpenMRI of Wausau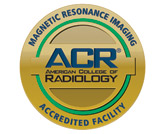 Magnetic Resonance Imaging (MRI) is the most advanced diagnostic imaging study available, and it allows physicians to diagnose conditions that previously could only be identified through surgery. 
However, up to 10% of all MRI exams are canceled because of patient anxiety.
That's where OpenMRI of Wausau can help. Our OpenMRI offers the highest quality images in the most comfortable setting—with more room than any other MRI system in the area.
Instead of being tube-shaped like most MRI systems, it has open sides to eliminate claustrophobia and size constraints. OpenMRI delivers the clear, detailed images needed to provide you with the very best care, without the anxiety.
Now, OpenMRI of Wausau is open on weekends for your convience. Click the schedule button below to make your appointment. 
Schedule
Schedule your OpenMRI.